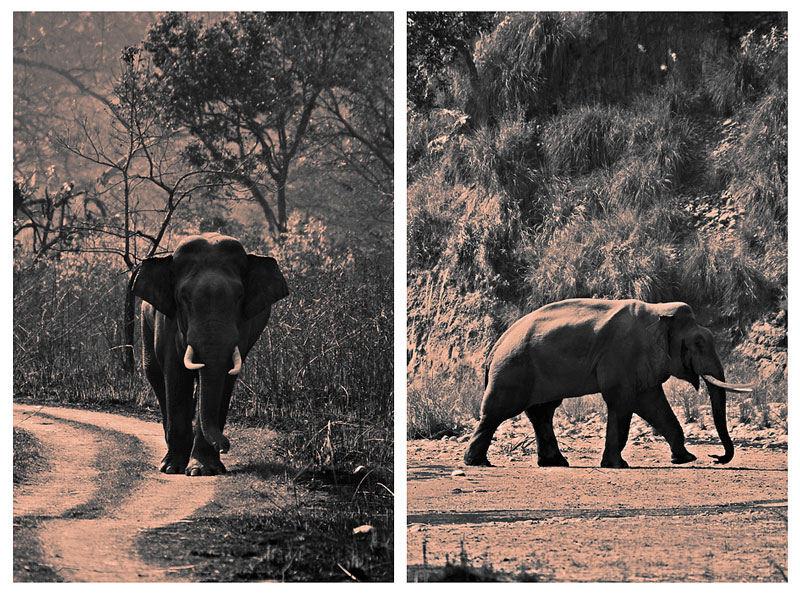 January 2009, Jim Corbett National Park.
Indian Elephant (Elephas maximus indicus)
We were quite lucky to sight this magnificent tusker as apparently none of the other visitors to the park that day saw him! With this photo the recent series on the Jim Corbett National Park comes to an end. There is a similar series of photos from the Bharatpur Bird Sanctuary that I had visited after Jim Corbett but I'll hold that off for now and indeed might post those photos (except perhaps for a few) directly to my indian birds gallery. So do subscribe to the feed there if you are interested.